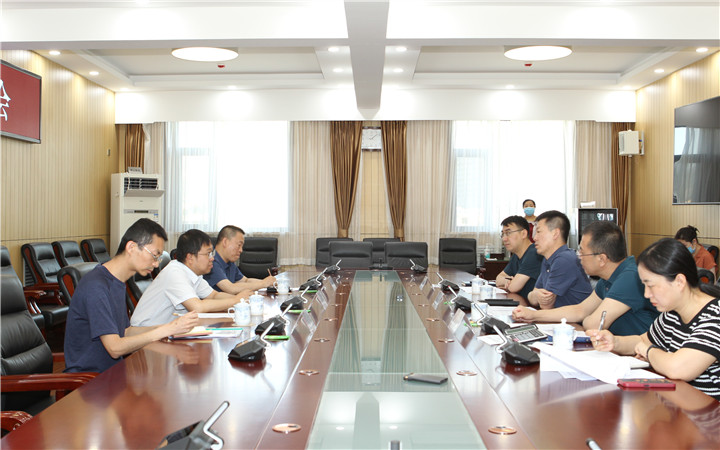 June 27, Yu Shaozhi, deputy governor of Wanbailin District, came to Shanxi Coking Coal Xishan Coal Electricity to survey the economic operation, and the company chief accountant Chen Hao, also participated in the discussion.
Yu Shaozhi said that as a leading enterprise in Wanbailin District, Xishan Coal Electricity made its obvious contribution to regional economic development , and he hoped to continue to play a leading role in promoting regional common development in the future. The district government would as always do a good job in service guarantee, solve the problems faced by the development of the enterprise, and empower high-quality development with a high-quality business environment.

Chen Hao introduced the coal market situation and the economic operation of Xishan Coal Electricity in the first half of the year, and expressed his gratitude to Wanbailin District for its long-term support. He said that Xishan Coal Electricity would rationally organize the production, optimize the industrial structure, accelerate the intelligent and automated construction in accordance with the superior deployment, and make greater contributions to the economic development of Wanbailin District.