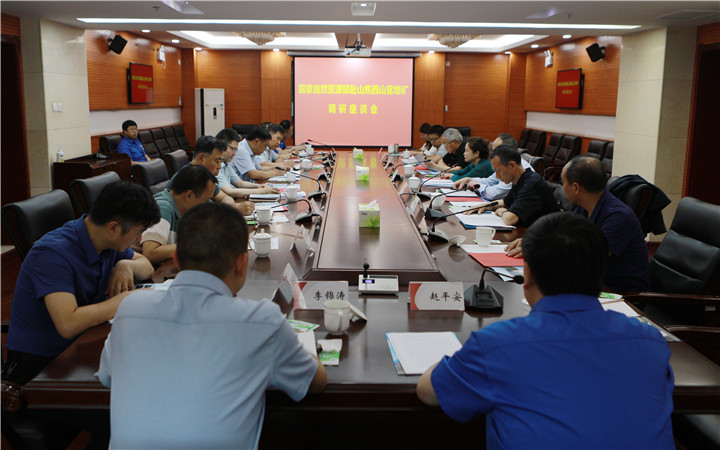 June 7, Yang Lu, an advisory committee of Consulting Research Center of National Ministry of Natural Resources, went to Guandi Mine to investigate the green mines construction, the related leaders of Shanxi Provincial Department of Natural Resources, and Taiyuan Municipal Planning and Natural Resources Bureau and Shanxi Coking Coal Xishan Coal Electricity chief engineer Liu Haidong also attended.
The research team successively visited the mine safety production command center, gangue hills management area, corporate cultural square, Party building room, charging corridor, mining lamp supermarket, pithead safety training center to understand the history of the mine, development overview, safety production and ecological restoration and management of gangue hills, and listen to the working reports on green mines construction of Shanxi Natural Resources Department , Taiyuan City Planning and Natural resources Bureau and Xishan Coal and Electricity.

The research team proposed to promote the construction of green mines with the concept of green development, and continuously improve the level of mineral resources development and utilization; It was necessary to vigorously push the coal clean and efficient utility , and firmly promote the high-quality development of ecological priority, green low-carbon.