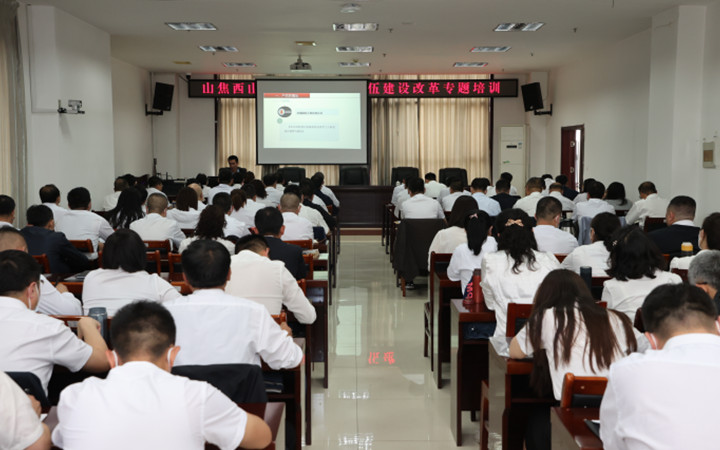 May 26, Shanxi Coking Coal Xishan Coal Electricity held a special training on the construction and reform of industrial workers in Employee Education Center, more than 120 people from the company's trade union and staff culture center, the chairmans and vice chairmans of the grass-roots trade unions and the business personnel responsible for the industrial reform were participated in .
The lecture invited Xu Kang, the second-level director of Economic and Technological Department of the Provincial Federation of Trade Unions, to explain the important exposition of the General Secretary Xi Jinping on the industry reform, what to reform and how to reform and what to do specifically during the industry reform of the enterprise.

The training aimed to further promote the construction and the reform of industrial workers in the new era, create highly quality work force who met the requirements of high-quality development, and contribute to be the window, demonstration, and vanguard of New Coking Coal high-quality development for Xishan Coal Electricity .