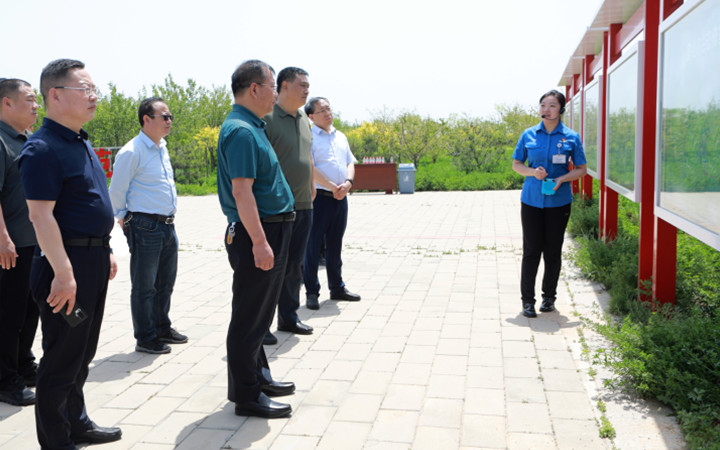 May 19, Bai Xiaosheng, chief engineer of Huozhou Coal Electricity of Shanxi Coking Coal, came to study ecological and environmental protection ,Shanxi Coking Coal Xishan Coal Electricity chief engineer Liu Haidong attendted.
The research group went to the ecological restoration site of Xiwan Gangue Hill in Ximing Mine, Guandi Mine ecological restoration demonstration area, Xiegou Mine sewage plant and gangue hills ecological restoration demonstration area successively to observe and understand in detail the project overview, difficulties and countermeasures in the governance process, and the core technology adopted.

The research group highly appreciated the ecological restoration of gangue hills and sewage treatment processes of Ximing, Guandi and Xigou Mine, and said that valuable experience had been gained through the observation, and it was necessary to learn from characteristic practices and vigorously promote and apply them to practical work, make up for weak points, and ensure the effectiveness of ecological environment restoration .