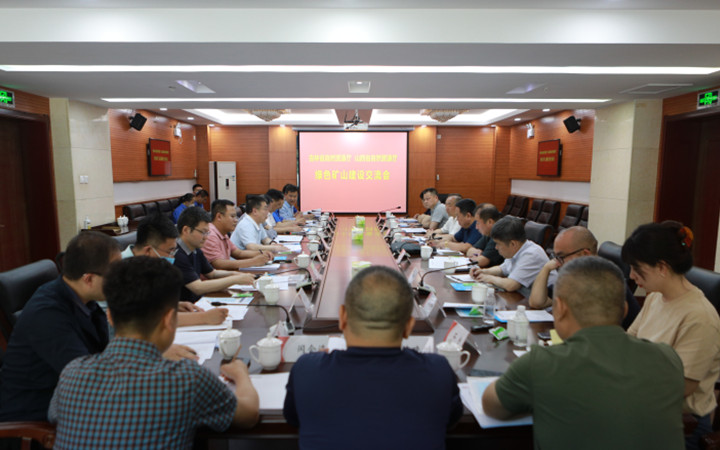 May 18, Ma Qingshan, director of Jilin Province Natural Resources Department, accompanied by Li Rui, director of Department of Natural Resources of Shanxi Province, and Shi Yuping, a first level consultant , came to Shanxi Coking Coal Xishan Coal Electricity to exchange green mine construction, the chief engineer Liu Haidong participated.
The exchange group went to Guandi Mine and visited the safety production command center, gangue hill management area, sewage treatment station, corporate culture square, charging corridor, mining lamp supermarket, safety training center to learn about the mine history, development overview, safety production, ecological restoration of gangue hills and mine water treatment.

In the exchange discussion, Li Rui briefly introduced the promotion of green mine in Shanxi Province, the results achieved, the related complement policies and the next work plan.

Liu Haidong introduced the construction of Xishan Coal and Electricity green mine from the aspects of gas control, green mining, ecological restoration ,etc..

Ma Qingshan highly appreciated the green mine construction of Xishan Coal Electricity , and hoped that the both sides would strengthen ties and close exchanges, jointly practice the development concept of lucid waters and lush mountains were invaluable assets, explore more and better experience, and create a new situation in the creation of green mines.