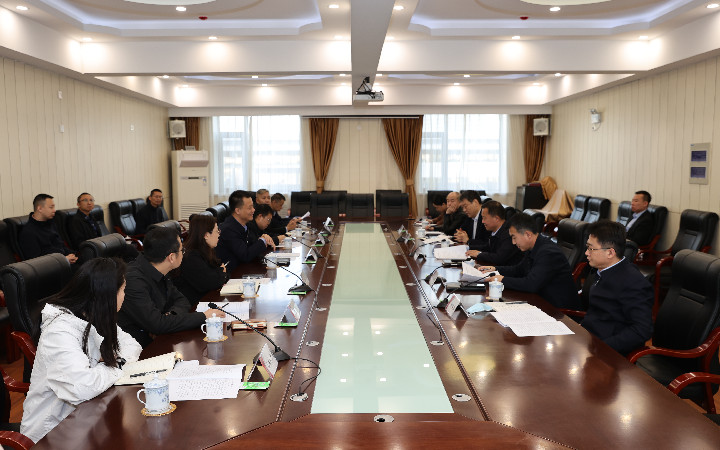 March 28, Wang Xiaodong, Party secretary and chairman of Shanxi Coking Coal Xishan Coal Electricity, met with Zhang Zhe, deputy secretary of the Party committee and governor of Wanbailin District, to discuss the cooperation between local government and enterprises, the Company deputy Party secretary, vice chairman and general manager Yu Jianjun attended.
Wang Xiaodong briefly introduced the economic operation of Xishan Coal Electricity in the first quarter and expressed his gratitude to Wanbailin District for its long-term support. He also said that with the support and help of the district Party committee and government over the years, Xishan Coal Electricity had made steady progress in all aspects and maintained a stable situation in production safety. While making great progress,the enterprise also continued to fulfill their social responsibilities with practical actions. It was hoped that the two sides could strengthen communication and exchanges, expand cooperation areas, and realize complementary advantages and win-win development.

Zhang Zhe expressed his sincere gratitude to Xishan for its long-term contribution to the economic and social development in Wanbailin. He said that Xishan Coal Electricity was a leading enterprise in Wanbailin District, hoping to continue to play a leading role and drive the coordinated development of the surrounding areas. On the basis of the in-depth exchange, Wanbailin District Party committee and government would continue to deepen the relationship between enterprises and local government, strengthen service guarantee, create a superior business environment for high-quality development of enterprises, and achieve mutual benefit and win-win results.