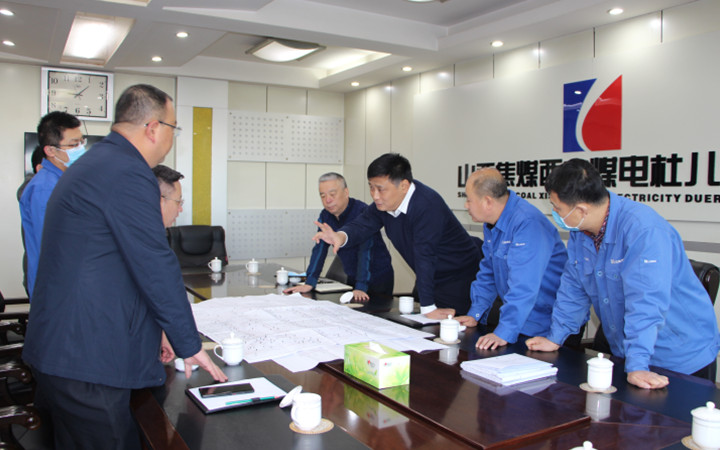 November 17, Liu Haidong, chief engineer of Xishan Coal Electricity of Shanxi Coking Coal, went to Duerping Mine to survey and guide the mine gas control work, the relevant heads of Duerping Mine, Ximing Mine and Guandi Mine all were present.
Liu Haidong got a detailed understanding of coal seam occurrence, gas control status, existing problems and the next work ideas, according to the drawings.

Liu Haidong pointed out that the concept of over-limit gas means an accident should be firmly established, and combining with the mining connection arrangement, make pre- planning and a scientific layout, optimize the gas management system, and ensure the safety of mine production; it should attach great importance to the construction of gas control projects, learn advanced experience, improve the ability of comprehensive gas control, push all work to a new level, and escort the high-quality development of the enterprise.