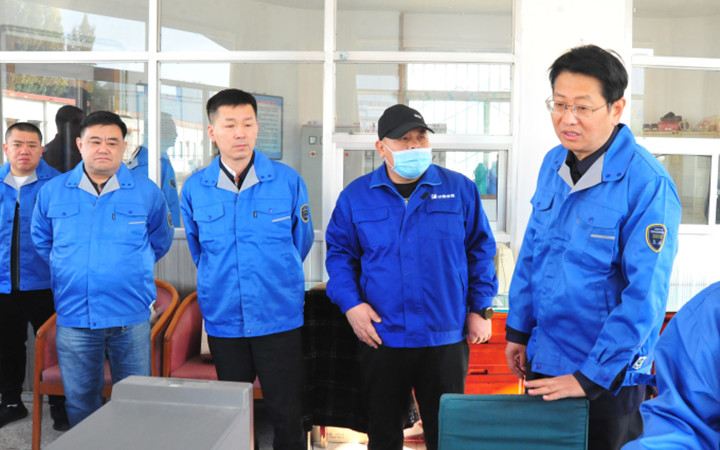 On October 19, Tian Junmin, director of Shanxi Provincial Emergency Management Department, went to the oil depot of Material Supply Company to carry out a special supervision and inspection of hazardous chemicals, the related personnel of Taiyuan City and Wanbolin District Emergency Management Bureau, and Shanxi Coking Coal Xishan Coal Electricity chief accountant Chen Hao were present.
The inspection team examined the oil depot infrastructure, firefighting equipment, alarm system, oil products acceptance and distribution records, equipment maintenance records and so on by means of listening to reports, consulting data and viewing on the spot. Meanwhile, aiming to the existing problems and deficiencies, the team members put forward some suggestions for rectification.

The inspection team required to seriously implement the main responsibility of production safety, ensure the safety measures put in every employee to guarantee the safety of production; to fully understand the importance of safety prevention of hazardous chemicals, carefully examine and control safety risks, and resolutely prevent and curb all kinds of safety accidents; to increase the input in the safety of hazardous chemicals and personnel training, enhance the capacity in the management of hazardous chemicals, and ensure the safety and stability in the whole process and chain.