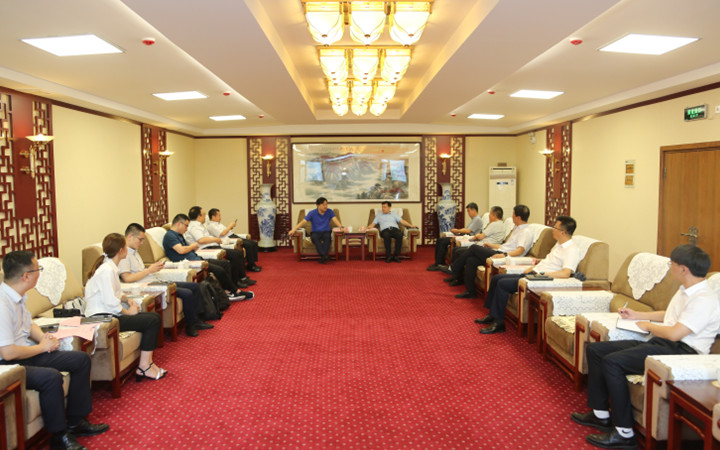 June 22, deputy secretary of the Party committee, vice chairman and general manager of Shanxi Coking Coal Xishan Coal and Electricity Yao Huawei met with Zhao Hui, deputy secretary of the Party committee and executive general manager of China Railway Construction Heavy Industry Co., LTD. (CRCHI), and had a discussion on further deepening cooperation, Group Company deputy general manager Yu Jianjun attended.
Yao Huawei introduced briefly the basic situation and development ideas of the enterprise, and said that as a large professional enterprise integrating equipment research, design, manufacturing and service into a whole body, CRCHI had a lot to learn in product innovation and management innovation. He wished the two sides could strengthen communication and exchanges, give full play to their respective advantages, carry out more practical cooperation and maximize the interests of both sides.

Zhao Hui introduced the current situation and industrial layout of the enterprise and said that Shanxi Coking Coal Xishan Coal Electricity was an established state-owned coal enterprise with significant advantages, and CRCHI looked forward to deepening cooperation between the two sides to achieve mutual benefit and common development.