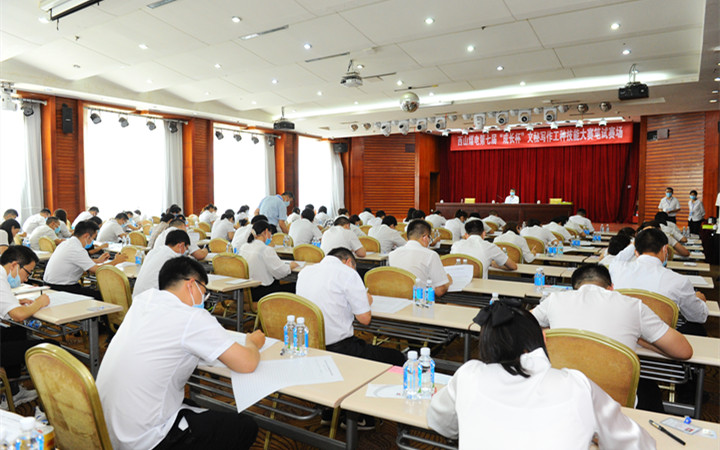 August 27, the 7th "Growning Cup" secretarial writing skills contest of Xishan Coal and electricity Company was held in Xishan Building, 140 players from various units participated in . Xishan union chairman Tian Shufeng inspected the examination site.
The competition was divided into two parts: written test and interview ,and the written test was composed of symposium speech, document drafting, leader speech, and newspaper comments,to mainly test the contestants' ability to write materials.

It was understood that the secretarial writing skills contest aimed to better discover and encourage talents, comprehensively improve the secretarial writing staff's skills , create a secretarial team with political firm political stands and outstanding ability , give full play to the role of advisers and assistants, and finally boost the high-quality development of the enterprises.