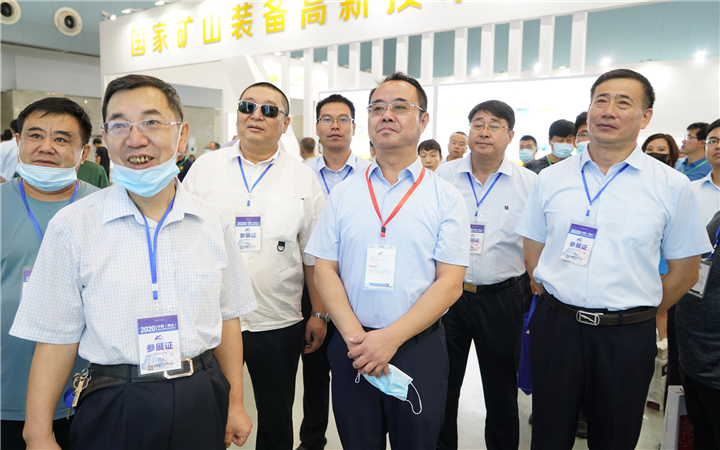 September 1, Li Jian, deputy secretary of the Party Committee, vice chairman and general manager of Xishan Coal Electricity attended the fifth China (Mount Tai) International Mining Equipment and Technology Exhibition and cheered for the new products of Xishan Coal Electricity on exhibition, vice general managers Yu Lin and Li Zhengchun also was present.
The innovative achievements of Xishan China Coal Machinery,Wanlong Co., LTD., Jason Co., Ltd. and Mechanical & Electrical Group were on show, and at the Xishan hall, Li Jian inquired in detail about the exhibition.

In the conversation with the participants, Li Jian encouraged them to break the stereotype, actively explore the market, go out to the whole country and set up the brand image of Xishan Coal Electiricty.Li Jian pointed out that the exhibition organizer highly recognized Xishan Coal Electricity in technological innovation and green environmental protection achievements. He said that, as the old state-owned enterprises, it should deepen the reform, make innovation, expand trade exchanges and cooperation, promote the rapid development of mining equipment manufacturing industry, improve enterprise's popularity and brand influence, fully demonstrate the advanced scientific research achievements of Xishan coal and electricity in the field of mining equipment, and finally achieved mutual benefits and common development with industry partners.