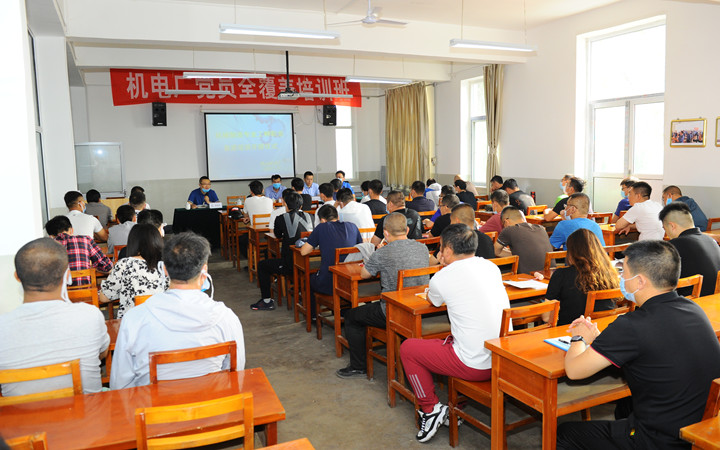 July 15, Xishan Coal Electricity Group Company professional quality training class on machinery manufacturing was held in M&&E Plant, vice general manager Yu Jianjun was presented at the opening ceremony and delivered a speech.
Yu Jianjun required M&&E Plant to organize the training work well and do a good job in logistics services; hoped the trainees to cherish the opportunity, devote themselves to the study, and improve their skills actually, so that they could do with what they had learned. Meanwhile, Group Company would continue to optimize the training platform and provide a better training system and mechanism.

It was understood that the training was divided into two periods, and each period would last for two months, including these jobs ,such as lathe operator, fitter, riveter, welder , adopting the mode of off-job intensive training, focusing on professional theory training and on-the-job practical training.

After the class -opening ceremony, Yu Jianjun went to the electrical research and development team to know more information.