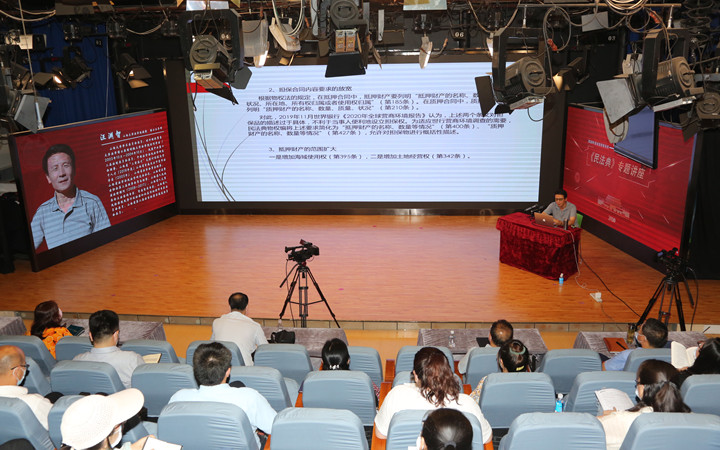 June 16th, a lecture on Civil Code was held in the studio of Xishan Coal Electricity Group news center by Shanxi SASAC in the form of streaming online. Lang Weiping, director of Policies and Regulation Department of SASAC, and Zhao Wenlong, general counsel of Shanxi Coking Coal Group listened on the scene.
The speaker was Wang Yuanzhi, professor and doctoral supervisor of Shanxi University Law School. The lecture was entitled The New Changes of Property Right System in Civil Code, covering four aspects: the status, significance and distinctive features of the civil code, the innovation of the civil code, the new changes of the real right system, and the new changes of the contractual creditor's rights system.

About 130,000 people watched it online.