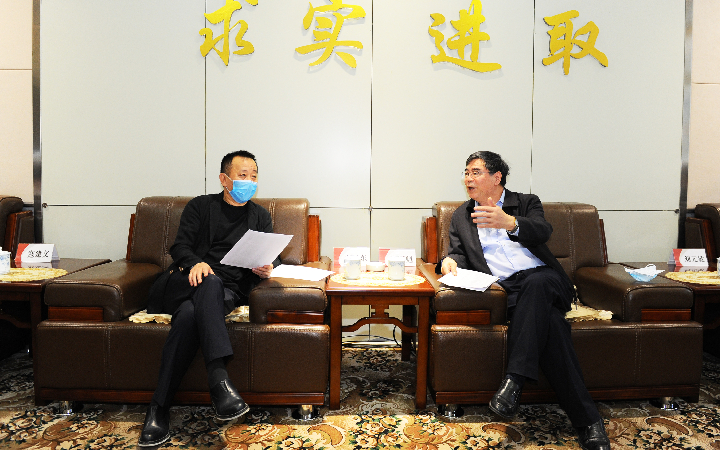 May 18, Li Xiaodong, chief accountant of Xishan Coal Electricity Group, met with Li Yukui, deputy general manager of Tiandi Science and Technology of China Coal Science and Industry Group, to exchange the cooperation matters.

Li Xiaodong expressed his gratitude to CMCG for its support to Xishan Coal Electricity Over the years and hoped to strengthen communication, seek cooperation opportunities, explore cooperation models and seek common development.

Li Yukui said that as a listed company controlled by China Coal Science and Industry Group, Tiandi Technology Co., LTD.could solve the problems in safe, efficient, green, intelligent mining and clean, efficient, low-carbon and intensive utilization technology for customers in the coal industry. It was expected to strengthen work exchanges in the future to achieve mutual benefit and win-win results.