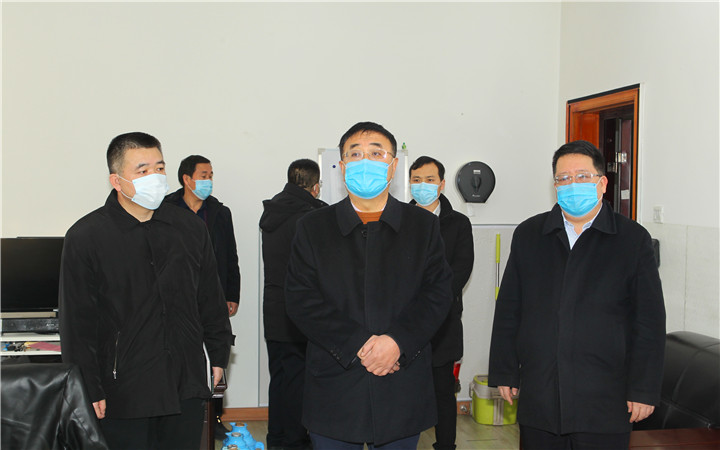 February 4, Xu Junming, assistant to the general manager of Shanxi Coking Coal Group, executive deputy secretary of the Party committee of Xishan Coal and Electricity Group and chairman of the trade union, visited the staff of publicity department and news center to inquire about the recent publicity and reporting work, and urged to protect themselves while doing well in publicity and reporting during the epidemic prevention and control period.
Xu Junming said that in the hard but very meaningful spring festival, the publicity department and news center reinforced the publicity and education on the employees with wide coverage , high transmission rate and good effect in the prevention and control of the epidemic,which won the appreciation of Group Company Party and government.

Xu also requested to make persistent efforts, strengthen the publicity on the anti-virus directives and spirits of general secretary Xi Jinping and the CPC central committee and state council, work arrangements of provincial committee and Shanxi Coking Coal to the epidemic prevention and control, as well as the typical characters and the advanced deeds sprung up in epidemic prevention and control of Group Company, in particular, publicized the moving stories of the angles in white from Xishan General Hospital who voluteered to Hubei to engage in the treatment, meanwhile, giving publicity to scientific protective methods and personal hygiene measures, and let more people to comply with the matters needing attention in the daily protection.

Xu Junming stressed that in accordance with the instructions of the spirit of the superior, the pulicity staff was expected to play a good role in the public opinion position, and do a good job in the epidemic prevention and control.