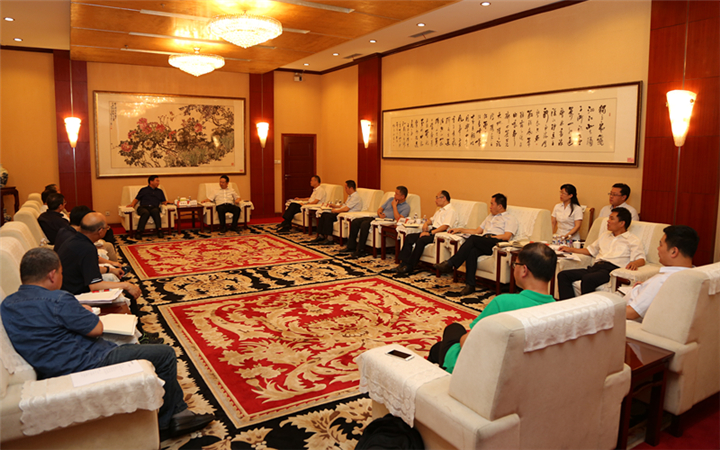 August 13, Wang Yubao, Party secretary and chairman of Xishan Coal and Electricity Group held a talk with the visiting Qiu Yinfu, Party secretary and chairman of Shougang Jingtang Iron&Steel Co., LTD., Wang Chengshi, Group Company deputy general manager, and Fan Dahong, deputy secretary of Party committee and chairman of Shanxi Xishan Coal and Electricity co., LTD attended.
Wang Yubao welcomed Qiu Yinfu and his group and said that Xishan Coal Electricity and Shougang Jingtang had a friendly cooperative relationship for many years and expected to strengthen communication and exchange in the future, seek more extensive cooperation space in many aspects and channels to achive mutual benefit and win-win cooperation.

Qiu Yinfu introduced the basic situation , development direction and industrial chain extension of Shougang Jingtang ,and said Xishan and Jingtang had a long history of cooperation and maintained a brotherly relationship over the years. He also hoped to deepen understanding, learn from each other and strengthen cooperation for mutual benefit.