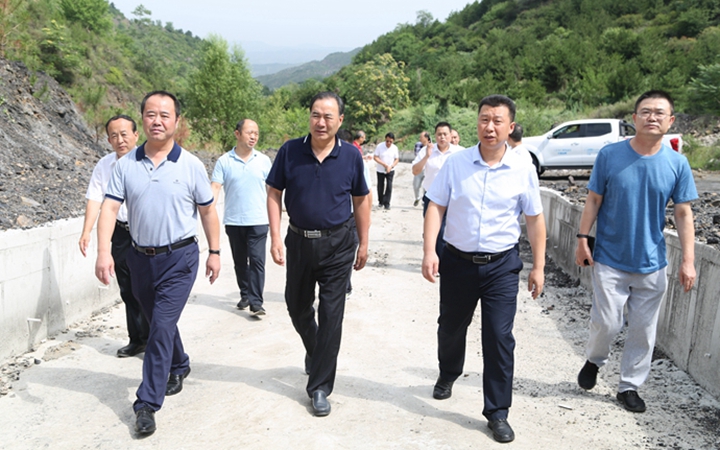 July 24, Wang Kejun, deputy general manager of Shanxi Coking Coal Group, led relevant department heads to Jijiagou of Ximing Mine, to investigate the river bed improvement project and wind pressure monitoring system, accompanied by deputy general manager Li Jian of Xishan Coal Electricity Group.
Wang Kejun got a detailed understanding of the riverbed improvement progress, required the mine to do a good job in flood season ,control the flood drainage capacity timely through rainfall observation. All departments should strengthen communication and cooperation, study and report the actual problems found without delay, and coordinate and solve them as soon as possible to ensure the safety of mine in the flood season.

Subsequently, Wang Kejun and his party went to Jijiagou fan room to check the fly ash grouting fire prevention system. In the monitoring room, Wang checked the operation records of the cyclone in detail, and required the personnel on duty to do a good job in wind pressure monitoring and recording, treat wind pressure monitoring as measuring human blood pressure, and report problems in time to ensure the health and safety of the mine.