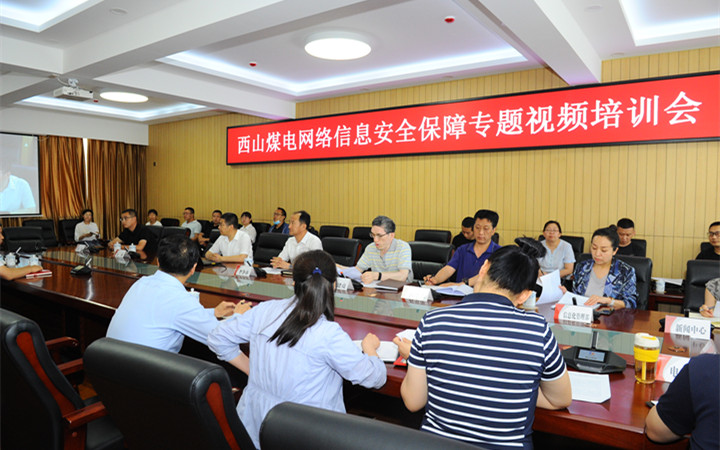 In order to further promote the network security work of Cyberspace Administration of Shanxi at the 100th anniversary of the founding of the Communist Party of China , conscientiously implement the relevant arrangements on the network security of superior departments , June 30, Xishan Coal Electricity held a special video training on network information security, deputy general manager Li Zhengchun attended.
Li Zhengchun hoped the trainee cherish the learning opportunities, listen to the lectures carefully and then apply to practice, extend network information security to the grass-roots units and each network application industry, effectively improve the level of enterprise information security service .

The training contents included network security awareness, policy situation and relevant legal interpretation, coal private network and industry control safety, network security emergency drill and protection technical measures, etc..