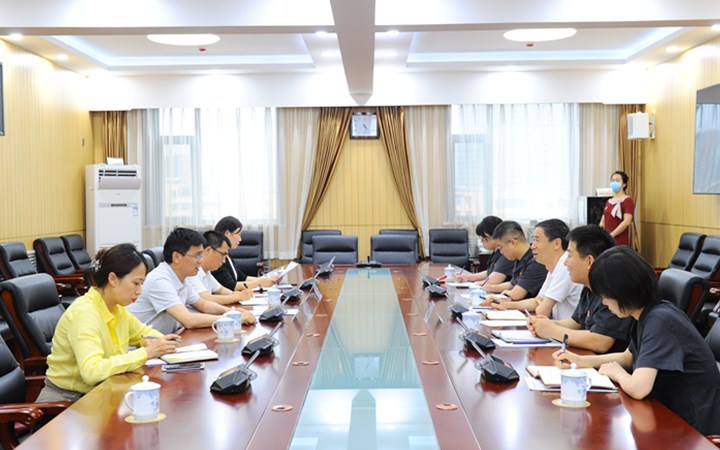 June 16, vice President of Wanberin District People's Court Tian Jianmin and his group paid a visit to Xishan and were received by General Counsel Wang Jingying .
Wang Jingying welcomed their visit and introduced the problems faced by the company in risk prevention and control.
Wang Jingying also said that Xishan Coal and Electricity would continue to comprehensively improve the level of governance in accordance with the law, standardize enterprise management and hoped that the court could continue to accurately take the pulse of enterprises under its jurisdiction, provide high-quality legal services, and offer judicial guarantee to the development of enterprises.

Tian Jianmin thanked Xishan Coal Electricity for its support to the court, and said they would take this system education reorganization as an opportunity to be ready of better service , actively construct a platform for enterprises to communicate with the court, carry out normalized service, help enterprise to resolve disputes in time, guard against legal risks, promote the reform and development with more high quality and efficient legal service .