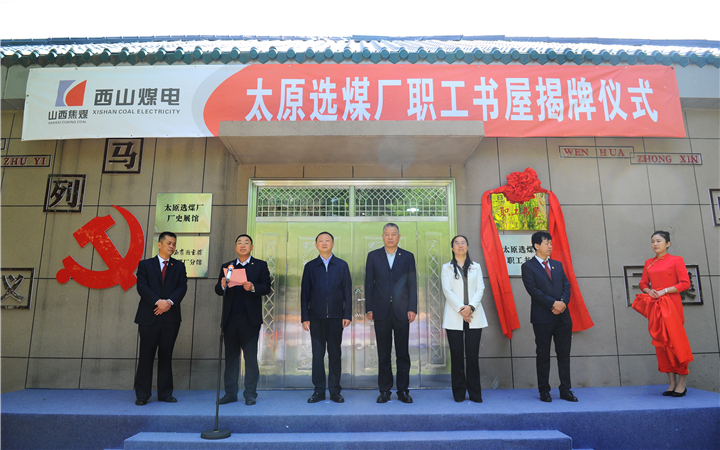 After nearly four months of preparation, Taiyuan Coal Preparation Plant Workers' Library was officially opened. On April 27, Zhang Lei, deputy director of the standing committee of Taiyuan Municipal Peoples Congress and trade union chairman, Cao Jian, vice chairman of Taiyuan Federation of Trade Unions, and Tian Shufeng, chairman of Xishan Coal and Electricity Trade Union attended the opening ceremony.
Upgrading from the original reading room and workers library, and covering an area of more than 400 square meters, it was a modern, mufti-functional workers library integrating traditional reading and new technology experience. With complete functions, advanced facilities and practicability, the library contained traditional reading area, AR electronic experience area and cultural salon corner. With more than 10,000 books of all kinds, it was also equipped with the electronic library for online reading and electronic borrowing through scanning code in the electronic borrowing machine , and workers borrowing would also achieve modernization, automation, electronic.
At the unveiling ceremony, Zhang Lei and Cao Jian awarded medals to the trade unions of Taiyuan Coal Preparation Plant and Malan mine respectively.

Before the ceremony, Zhang Lei and his delegation visited the master's studio, dispatching room, conference center, table tennis hall and etc..