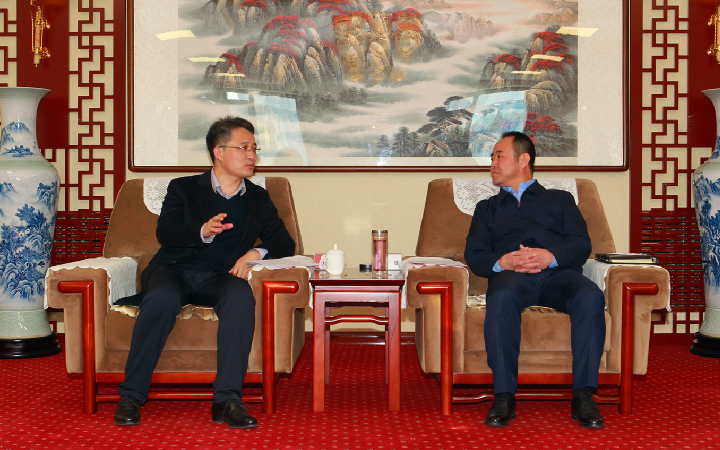 On February 18th, Liu Junyi, executive vice mayor of Taiyuan City, visited Xishan Coal and Electricity Group to research the coal market trend and understand the enterprise's need to promote the economic development of Taiyuan City, Xishan Coal and Electricity Group Party Secretary and Chairman Li Jian met.
Liu Junyi pointed out that as a large state-owned coal enterprise, Xishan Coal Electricity had made significant contributions to the economic construction of Taiyuan City. The purpose of this visit was to understand the enterprises' assessment of the coal industry currently , how to improve the quality of economic operation in the first quarter, and what difficulties needed the municipal government to solve in the future. Liu Junyi also said that the municipal government would spare no efforts to support Xishan Coal Electricity in coal production, sales, railway capacity, power generation, mining adjustment and other aspects, to promote the healthy and steady development of the enterprise, and make positive contributions to the economic development of Taiyuan City.

Li Jian reported the basic situation of Xishan Coal and Electricity in safety production, management control, transformation and upgrading, 14th Five-Year Plan, etc. and said Xishan would be in accordance with the overall requirements of Shanxi Coking Coal, lead the cadres and workers to work hard , focused on the Party construction, morality construction, cost control and workers' income , keep in mind the enterprise concept , increase the staff welfare, complete the index task assigned by municipal Party committee and government, and make contribution to Taiyuan's economic construction.