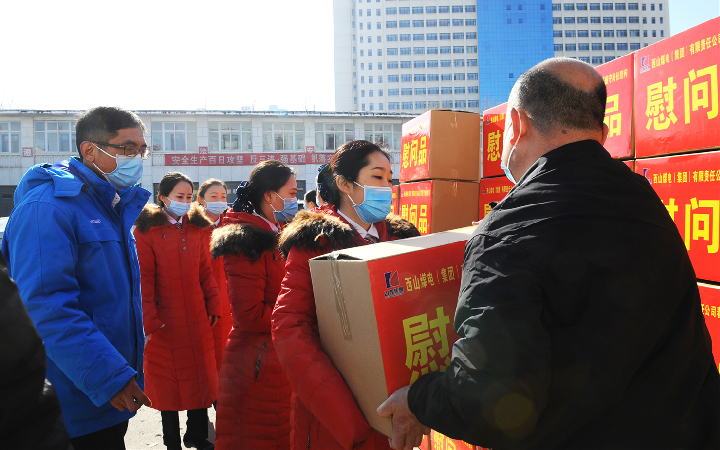 Due to the needs of epidemic prevention and control and the supplying during Spring Festival, according to the relevant arrangements of the provincial Party committee and government , more workers would stick to their posts of all fronts in the mining area, so as to ensure a safe and peaceful Spring Festival for all the staff and their families.
On February 10, Xishan Coal and Electricity Group visited the cadres and workers on duty and distributed nearly 200 boxes of festival gifts to 27 units, including fire brigade, ambulance brigade, control center, occupational disease dispensary, railway company and so on, to send them the care and well-wishing of the enterprise .

In order to reduce personnel gathers, the activity didn't go into each units as previous years, but distributed the festival gifts centrally.