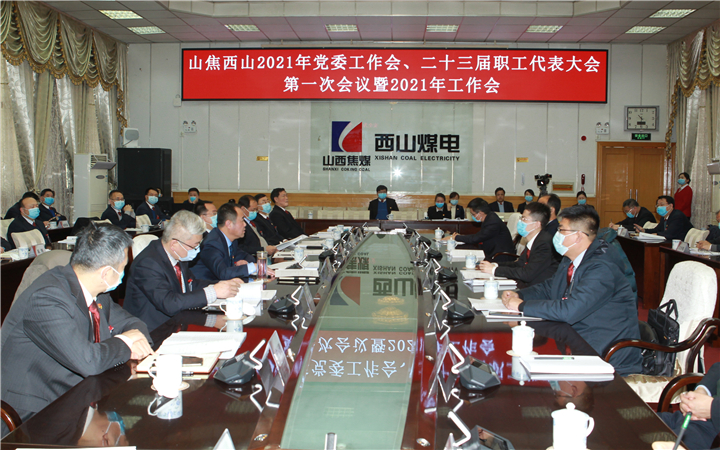 January 29, Shanxi Coking Coal Xishan Coal and Electricity Group convened 2021 Party Committee Meeting, the first session of the 23rd Workers' Congress and 2021 Work Confrence. Li Jian, secretary of the Party Committee and chairman of Group Company, made an administrative work report and delivered a speech , Jia Baojun, full-time deputy secretary of the Party Committee, gave a report on the work of Party committee, and Trade Union chairman Tian Shufeng chaired the meeting. Xishan leadship members, external directors and presidium members attended the meeting in the main venue, and the relevant departments and grass-roots units participated in via video in each branch venues.
Tian Shufeng put forward three requirements on the implementation of the meeting spirits: firstly, to unify the thinking and quickly carry out the spirit of the meeting; secondly, to consolidate the responsibilities and fastly implement the goals and tasks. thirdly,to be vigorou and resolute to promote all work as soon as possible.
At the meeting, the participants listened to the reports on the work of Party committees and administration, deliberated and voted on the relevant bills and resolutions of the congress.
Deputy general manager Yu Jianjun made an explanation on Wage Distribution Plan of Xishan Coal and Electricity Group in 2021 .
As the administrative representative, Li Jian signed the collective contract of 2021-2023 and the wage collective contract of 2021 with Tian Shufeng, the representative of the employees.