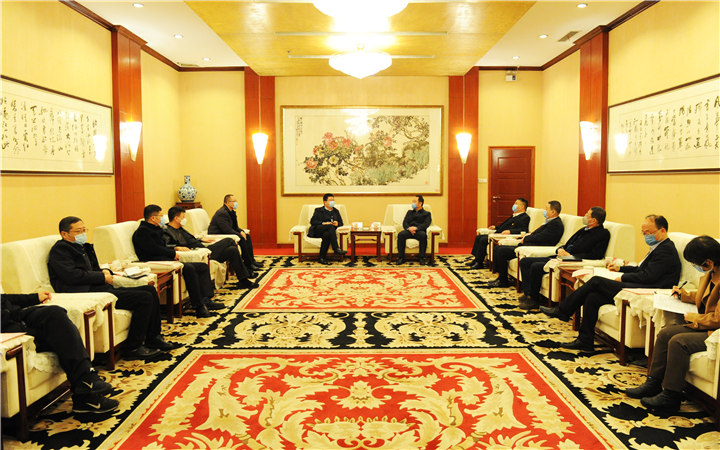 March 9, Xishan Coal Electricity Group vice secretary of Party committee, vice chairman and general manager Li Jian, and deputy general manager Dai Yonglu, met with Shanxi LuAn Group Luning Coal Company Party secretary and chairman Zhao Guangrong and his group, and the two sides had a friendly talk about cooperation in coal mines.
Li Jian welcomed Zhao Guangrong's visit and the both sides discussed the cooperation projects and other issues. He hoped that the two sides could strengthen exchanges, deepen understanding and jointly explore good projects ,so as to lay a good foundation for a broader and deeper cooperation in future.

Zhao Guangrong briefly introduced the situation of Luning Coal Company, and said that as state-owned enterprises, the cooperation between Xishan and Luning was a win-win combination with a great development prospect and potential. It was expected to establish a closer strategic partnership for common development and win-win cooperation.