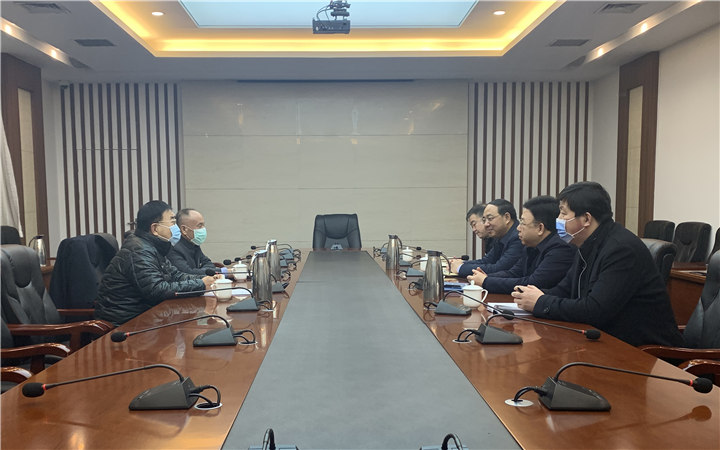 February 24, Guo Wencang, Party secretary and chairman of Xishan Coal Electricity Group, and Xu Junming, assistant to general manager of Shanxi Coking Coal Group , executive deputy secretary and chairman of Xishan labor union ,held a friendly discussion with Wanbailin District committee secretary Yang Junming , and deputy secretary and chief Yuan Erming.
Guo Wencang introduced the epidemic prevention and control, work resumption, production safety and the further development , and said that the development of the enterprise cannot be separated from the good environment created by the local government, and the local economy cannot do without the support of the enterprise. As the rapid development of urban construction in Wanbailin District these years, the distance between the mining area and the downtown area had been shortened, and the workers and their families in Xishan mining area had benefited a lot. It was wished that the district committee and government could continue to support Xishan to promote a healthy and sustainable development.

Yang Junmin briedfed the development of Wanbailin District in recent years. Xishan Coal Electricity had made great contributions to the local economic development over the years. Under the current situation of the epidemic, Xishan had made every effort to prevent and control the epidemic and resume the production, which reflected the responsibility of the state-owned enterprise, he said. It was expected that the two sides would continue to strengthen ties, exchange ideas and promote win-win cooperation and common prosperity.