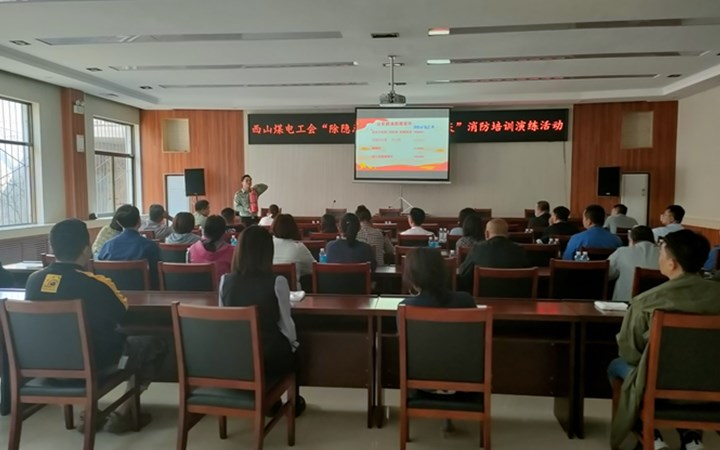 May 18, Xishan Coal and Electricity trade union carried out the fire training and drill of eliminating hidden dangers and ensuring safety to welcome the Party's centenary, and more than 40 people of the trade union and factories participated in .
In the fire training class, the participants watched the fire case warning film and learned the fire control knowledge ,for example, three elements in fire fighting, use methods of fire extinguishers , and basic escape and self-rescue skills . Subsequently, emergency evacuation and fire fighting actual combat were carried out .

The purpose of this activity was to enhance the awareness of fire safety of all staff, improve the ability of fire emergency disposal, and lay the foundation for safe and stable operation.