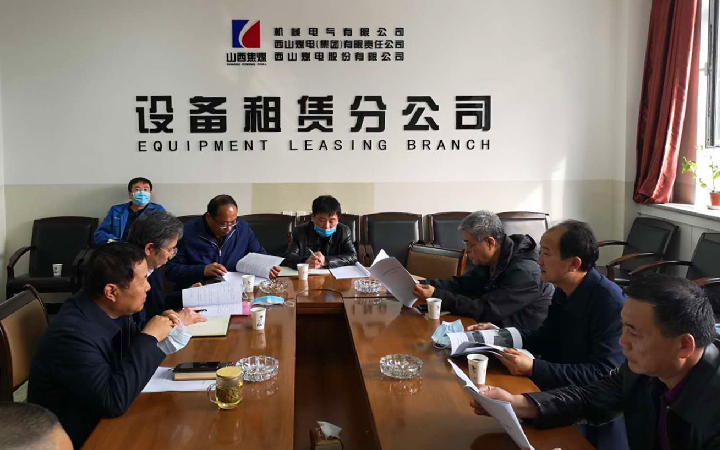 On the afternoon of March 10, Li Zhengchun, deputy general manager of Xishan Coal and Electricity Group, went to Equipment Leasing Branch Company for investigation.
At the symposium, Li Zhengchun communicated with relevant personnel of Leasing Company on the use and management of automation and intelligent equipment, and put forward the working ideas of next step.

Li Zhengchun stressed that on the basis of scientific analysis of equipment and accessories manufacturing status, Group Company should study and formulate an integration plan of machinery repair industry, to further improve Group Company's comprehensive strength in machinery repair industry.